OPENING GIBBERISH
Because of Warren Zevon's illness, he got a lot more publicity in 2003, and sadly, these releases feels like a cash-in on Zevon's higher profile. However, they're still very nice to have (well, three out of four, anyway), and brought some rare tracks out on CD. I hope these are succesful enough to get good reissues out of the rest of Warren's catalog.
---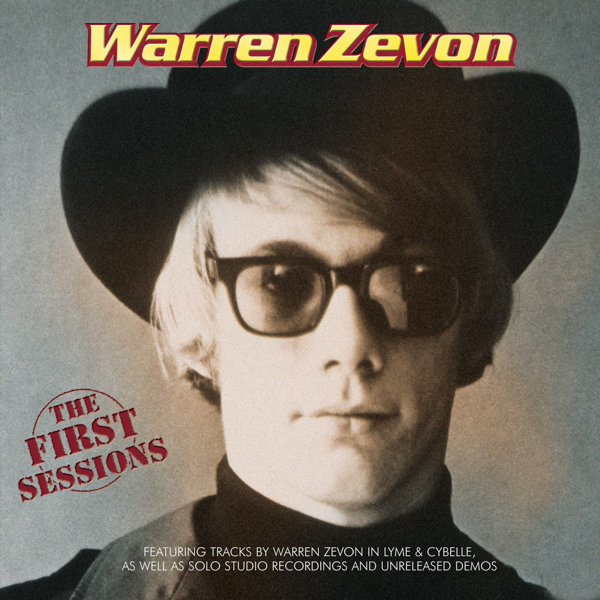 Warren Zevon
The First Sessions
Before his solo career started, Warren Zevon and Violet Santangelo had a very brief career as "lyme & cybelle" (Warren was "lyme"), recording three singles and a few other spare tracks. The record company replaced Zevon, and lyme & cybelle recorded one last single with a new "lyme". The First Sessions has all of the lyme & cybelle tracks as well as a few post-lyme & cybelle demos from Zevon. Released on the recent Nuggets box, the debut single "Follow Me" is terrific. The rest of the songs are good but none match that debut single. The demos are interesting, although only "A Bullet For Ramona" sounds like the Warren Zevon whose solo career would start year later.
Fascinating listening, but it doesn't really sound like Zevon, and the songwriting isn't in his later style, so it's more of a curio.
tracks (lyme & cybelle): "Follow Me", "Like The Seasons", "I've Just Seen A Face", "Peeping And Hiding", "If You Gotta Go, Go Now", "I'll Go On", "Follow Me" [Demo]

tracks (Zevon demos): "(You Used To) Ride So High", "Outside Chance", "I See The Lights", "And If I Had You", "A Bullet For Ramona"

tracks (Post-Zevon lyme & cybelle): "Song 7", "Write If You Get Work"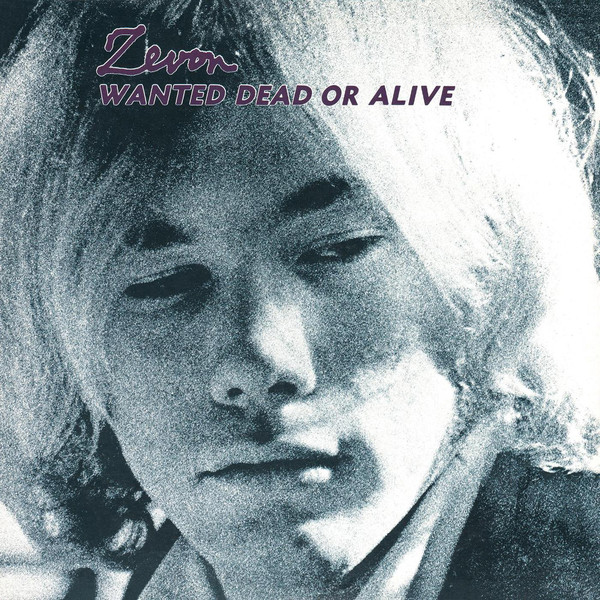 Warren Zevon
Wanted Dead Or Alive
Wanted Dead Or Alive was recorded before what most consider Zevon's debut album but stayed unreleased. When Warren Zevon got great notices, this was released as a quick cash-in on Zevon's new-found fame. Frankly, it's a pretty poor album.
What was truly disappointing was that this reissue was supposed to have two albums, Wanted Dead Or Alive and an unreleased followup, A Leaf In The Wind. At the last minute, Zevon fought the release of the second album material, so this CD is basically the same as the One Way Records version from a number of years ago. Pass.
tracks: "Wanted Dead Or Alive", "Hitchikin' Woman", "She Quit Me", "Calcutta", "Iko-Iko", "Traveling In The Lightning", "Tule's Blues", "A Bullet For Ramona", "Gorilla", "Fiery Emblems"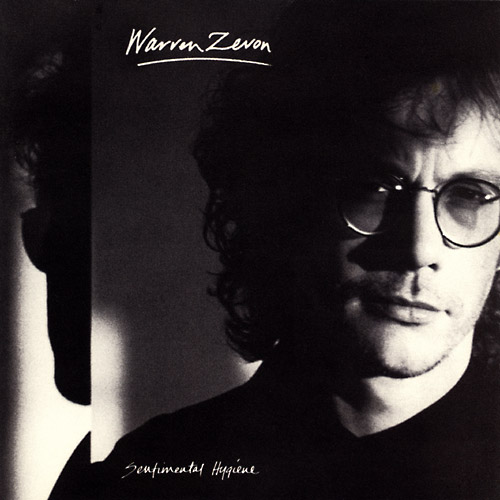 Warren Zevon
Sentimental Hygiene
Zevon's clean-and-sober comeback album may have been his best work of all. Backed by R.E.M. and a thrilling Neil Young guitar solo on the title track, Sentimental Hygiene is a classic Zevon album with great melodies, biting lyics, and a red-hot backing band. Highlights include the stellar title track, "Detox Mansion" (a self-deprecating look at Zevon's rehab), "Boom Boom Mancini" (a tale of the boxer and the tragic death of Duk Koo Kim), and "Reconsider Me" (a gorgeous plea for forgiveness).
No, it doesn't have Zevon's lone hit, "Werewolves Of London", but this is the ideal starter album for a new listener, and one of Zevon's best.
tracks: "Sentimental Hygiene", "Boom Boom Mancini", "The Factory", "Trouble Waiting To Happen", "Reconsider Me", "Detox Mansion", "Bad Karma", "Even A Dog Can Shake Hands", "The Heartache", "Leave My Monkey Alone"

bonus tracks: "Nocturne", "Leave My Monkey Alone" [Spanish]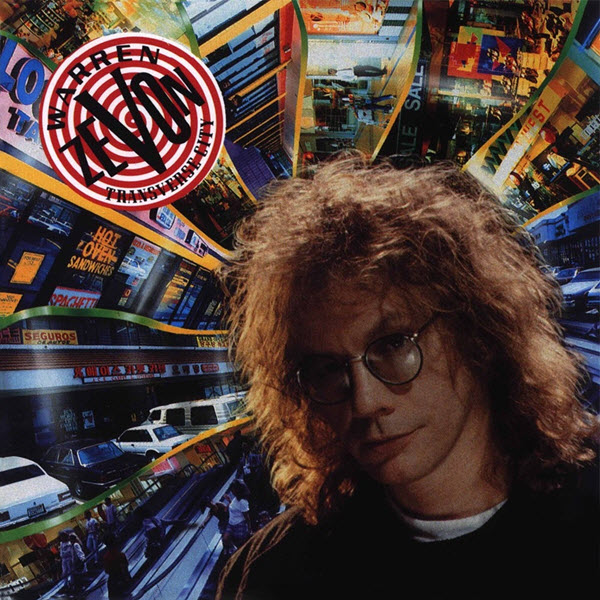 Warren Zevon
Transverse City
Long out of print on CD, Transverse City was Zevon's stellar (and unappreciated) followup to Sentimental Hygiene. Less personal, but harder edged, Tranverse City has a bit of a science fiction feel to a number of the songs which had some critics calling it his "cyperpunk" album, but I think that's stretching things a bit. A great album with great performances. The second Zevon album to buy, and my personal favorite.
tracks: "Transverse City", "Run Straight Down", "The Long Arm Of The Law", "Turbulence", "They Moved The Moon", "Splendid Isolation", "Networking", "Gridlock", "Down In The Mall", "Nobody's In Love This Year"

bonus track: "Networking" [Acoustic Demo]
---